How long have you been working as a pilot and why did you choose this special job?

I've been working as a Pilot since 1998. Before that, I was a Naval Officer and enjoyed my career very much. In 1995 I had the opportunity of being the Commanding Officer of a Brazilian Naval Academy Instructional Ship; one of my tasks was teaching midshipmen how to maneuver a ship. During that process, I discovered how much I enjoyed bridge maneuvering and started looking for opportunities to become a Pilot. In 1996 I applied for a job in a Pilotage District in Northeast of Brazil, where I worked for nine years. In 2007 I became an Amazon River Pilot and since 2010 I've been working as a Pilot in Rio de Janeiro Pilotage District.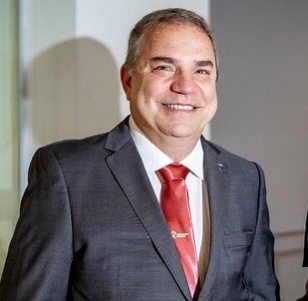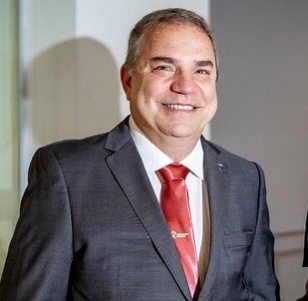 What is the best thing about your job and why?

There are many wonderful aspects to my job; it consistently offers me new challenges and opportunities to grow professionally. My "office" is the sea, and I truly enjoy being there. In Rio de Janeiro we have the opportunity to work with several types of ships, all of them being different, so there are constantly new challenges being presented.
What do you take with you onboard for each pilotage?

I always carry my safety equipment (helmet, sailing gloves and life-jacket), two handheld VHF radios and my PPU.
Do you have wishes for future improvements for pilots, especially in safety?

Yes, I'm very concerned about safety. We've developed an application for exchanging information about pilot boarding arrangements and I hope that in the near future someone can develop a new type of boarding arrangement. Meanwhile, I'd like that the existing regulations could be taken more seriously by the shipowners and crews. Pilots are often exposed to unnecessary risks.
What is your opinion about Marine-Pilots.com?

I believe it is a very good initiative. There are very good articles there and a lot of useful information. I'm an enthusiast of this website. I think that information is vital and should always be shared between pilots and pilots' organizations around the world. Marine-Pilots.com is a wonderful tool for this.