Photo by Norman R. Wright and Sons
The new pilot boat "Buran" has been delivered to Poseidon Sea Pilots of Queensland, Australia.
Built by local company Norman R. Wright and Sons, Buran has an FRP-composite hull, a length of 15 metres, and all-weather capability.
"Buran" is the 2nd pilot boat in a series to be ordered by Poseidon Sea Pilots from the this shipyard.
The first boat, Timbin, was delivered in the end of last year.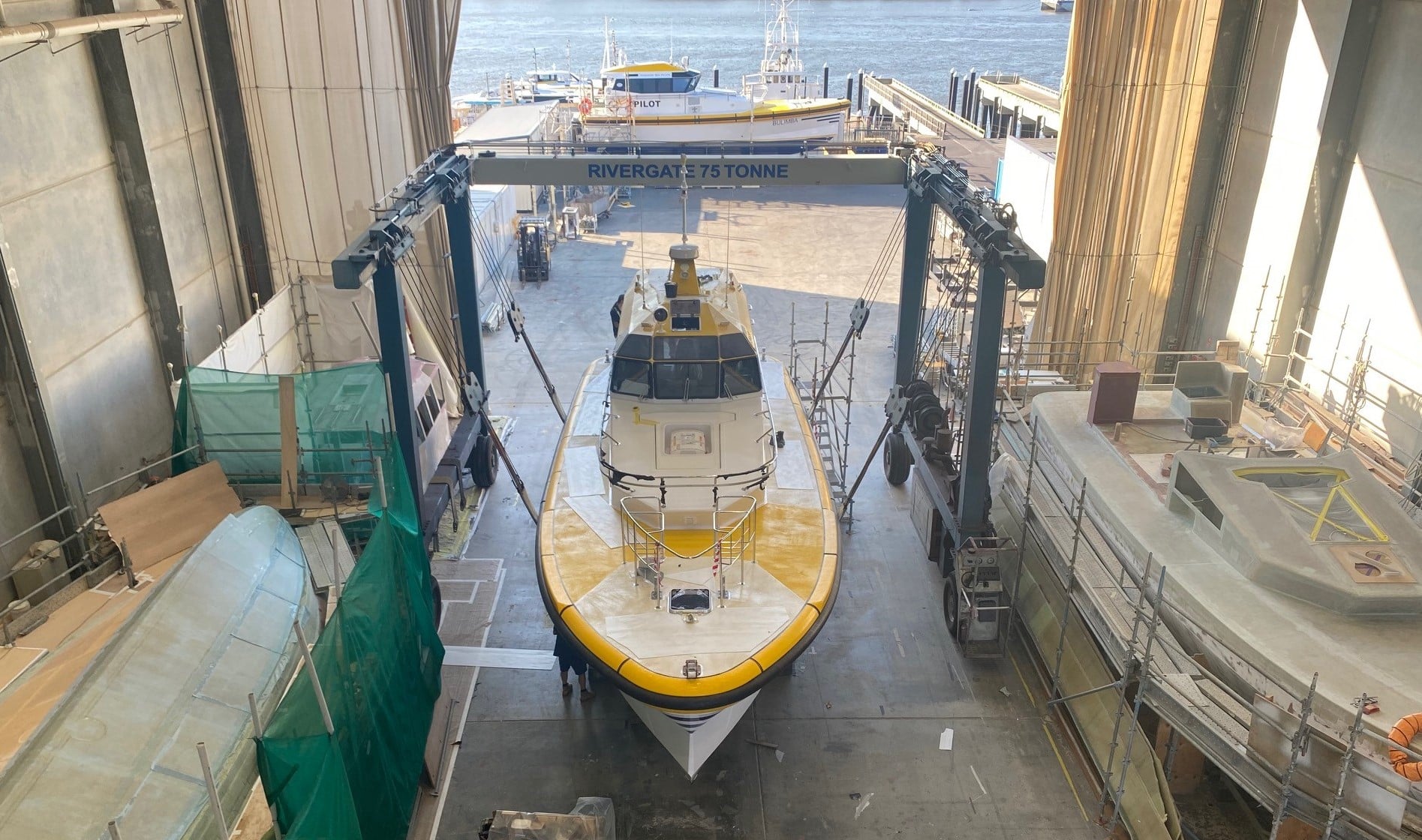 New 14.2m XLW Class Pilot Vessel "Buran" - in the slings and ready for launch. Photo by shipyard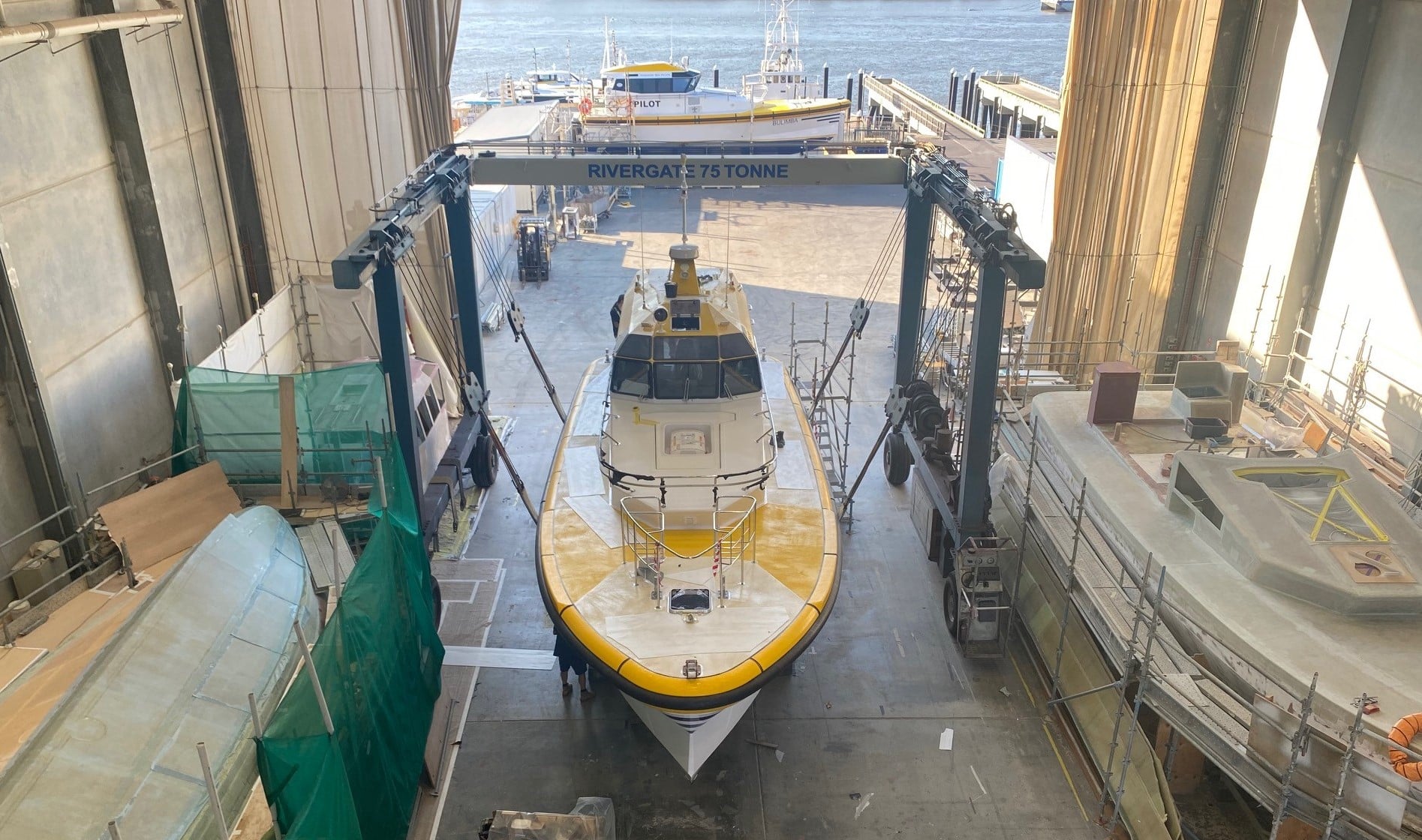 New 14.2m XLW Class Pilot Vessel "Buran" - in the slings and ready for launch. Photo by shipyard