Things are moving
Pilot safety is always close to our hearts at Marine-Pilots.com. The job of pilots is more dangerous than many others, as they are always exposed to all the elements of this world at all times, while ensuring the safe passage of ships. My personal impression is that a lot has changed in terms of safety in the last two years. Non-compliance with current legislation that directly affects the safety of pilots is now no longer tolerated by many stakeholders. Something is happening. And that is a good thing.
Knowledge protects lives
The rules for correctly rigging a pilot ladder may seem complicated, and often there is simply a lack of knowledge on how to do it properly. Ongoing education and training is important here. This applies not only to the persons responsible for ensuring that a pilot ladder is used in the correct condition and in accordance with the rules, but especially to the pilot himself.
If the pilot himself is not fully aware of the applicable rules, and cannot accurately judge for himself when the ladder arrangement does not comply with the regulations, then he cannot protect himself and his colleagues. He cannot educate others either. If the pilot knowingly or unknowingly accepts non-compliant ladders, then he is not doing his own safety in particular or the safety of all pilots any favours.

The pilot himself is his own worst enemy!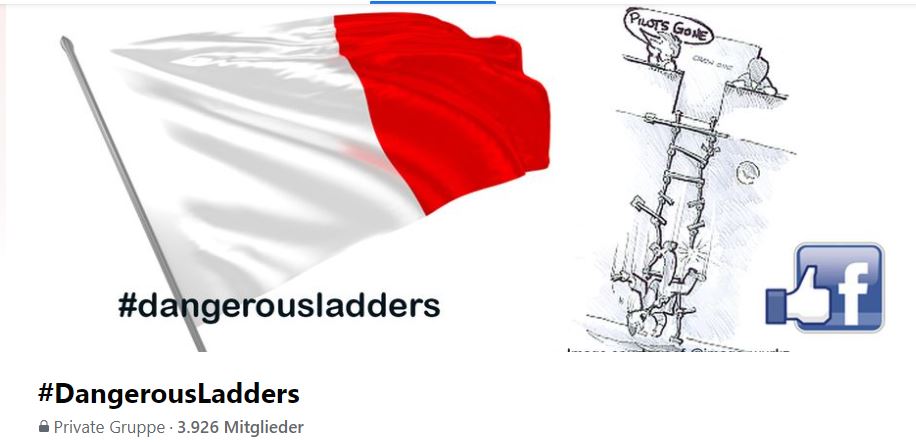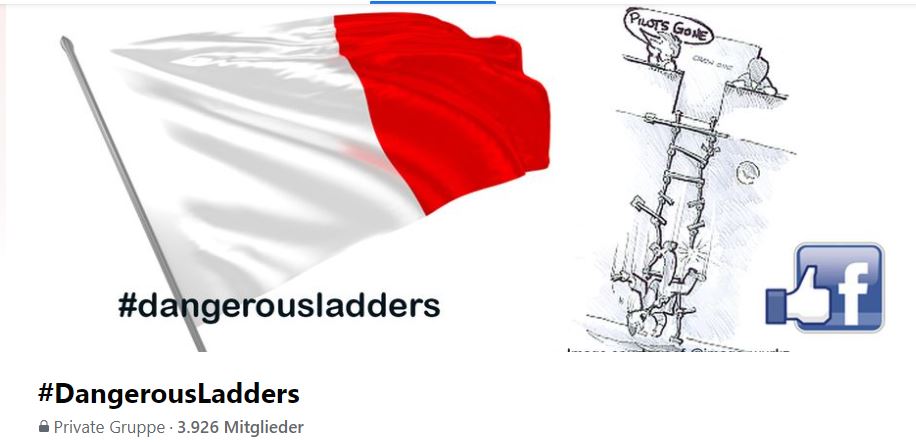 My thanks to the tireless enlighteners
Today I would like to thank in particular those people who unselfishly invest their private time again and again to make the pilot's environment safer. In doing so, you persistently focus on information and education. Again and again. Thank you for always giving your information, articles and videos to Marine-Pilots.com for dissemination to our community. Your work is worth sharing and seeing.
This is especially true for the initiators of the
#DangerousLadders
group on Facebook, but also for the website
www.pilotladdersafety.com
, which collects all the information and rules on pilot ladder safety and presents them clearly. But I would also like to thank the many others who are committed to greater safety. I don't want to mention individual names here today, because my list can only be incomplete. But I think you know which people I mean. Thank you all!