Photo: MarineTraffic.com/DPC – Conor McCabe

We would like to thank Baird Maritime, Australia for their support and publication. www.bairdmaritime.com

Dublin Port Company (DPC) of Ireland has taken delivery of a new pilot boat from UK-based Goodchild Marine Services.

DPC Dodder is the second pilot boat in a series to be built by Goodchild Marine for the same owner. The first is DPC Tolka, which was handed over in 2019. These two boats join two other pilot boats, two tugs, and a general purpose workboat in the current active fleet of DPC.

The newbuild is also the second boat to be named DPC Dodder. The first was a vessel that DPC retired in 2020 after 23 years of service. It was this same older boat that was replaced by DPC Tolka.

The second DPC Dodder has an LOA of 17.63 metres, a beam of 5.36 metres, a draught of 1.46 metres, a lightship displacement of 22 tonnes, and two engines that deliver a maximum speed of 28 knots and a service speed of 25 knots. Space is available for seven pilots/passengers in addition to the two crewmembers.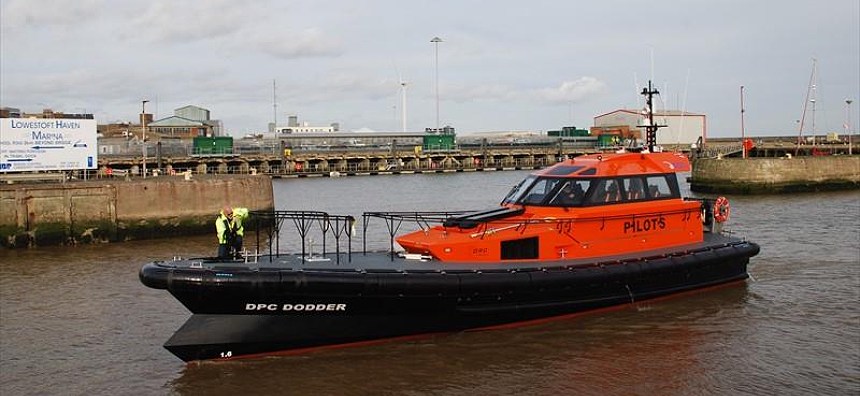 Photo: MarineTraffic.com/W. John Soanes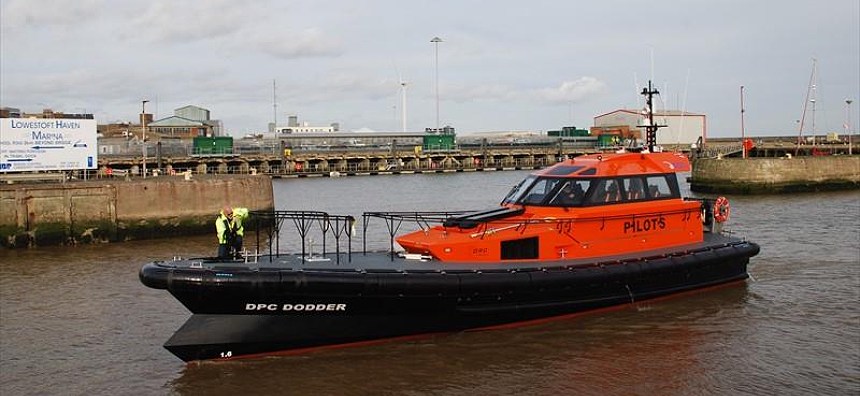 Photo: MarineTraffic.com/W. John Soanes
The boat was designed by French naval architecture firm Pantocarene for both fuel efficiency and performance in challenging weather conditions. The boat therefore has some of the latest navigational and safety equipment on board, including a dedicated pilot workstation in the wheelhouse and hydraulic man overboard recovery platform at the stern.
The innovative beak bow design guarantees steady pitching and allows sailing at high speeds even in bad weather, and a specially developed skeg aft enhances directional stability. These two attributes ensure significant reductions in fuel consumption. The wheelhouse is meanwhile installed on resilient mountings to help minimise noise and vibration.
Pilot transfers can be carried out at any point on the main deck thanks to the installation of handrails on the exterior of the wheelhouse instead of on the deck's perimeter. This also ensures added safety for the crew and pilots when walking between the bow and the stern via the outer deck.
The accommodation spaces also feature sanitary facilities and a water closet on the lower deck. Lockers are available for storing raincoats and other items.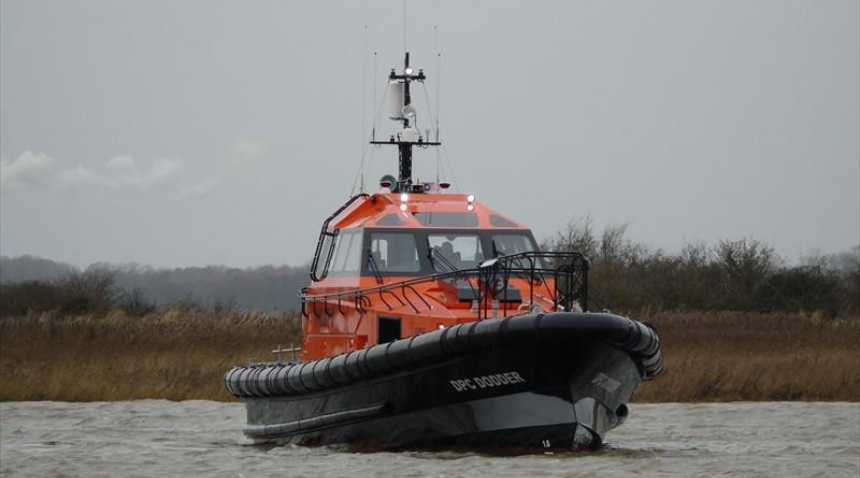 Photo: MarineTraffic.com/Andy Kane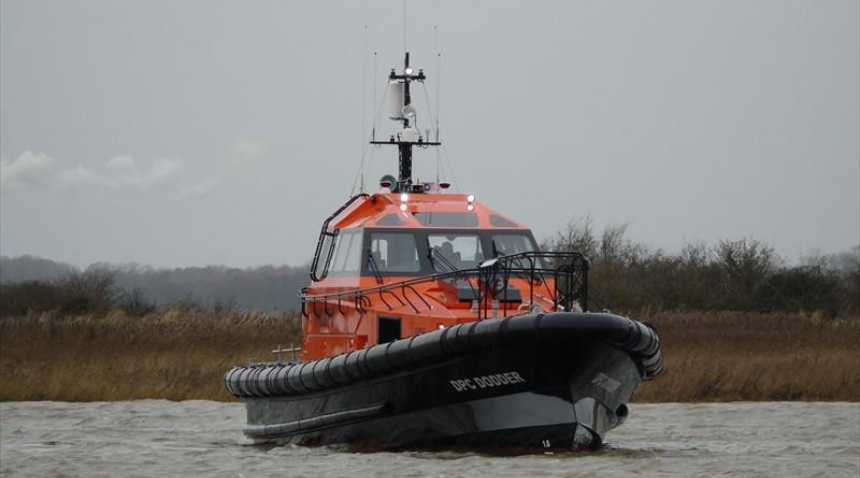 Photo: MarineTraffic.com/Andy Kane