Article by www.BairdMaritime.com. Photos by Breaux Bay Craft
In the 65 years since Roy Breaux, Sr. founded Breaux's Bay Craft and on down through three generations, the yard has built over 1,700 hulls. Through the regular expansion and contraction of the oil industry, they learned to pivot from market demand to market demand.
As the oil industry in the Gulf of Mexico moved farther offshore, the demand for larger and faster crewboats was met by Breaux. The fine-hulled aluminum crewboats grew to 125-foot (38-metre) vessels powered by up to five 700hp (521kW) Cummins KTA19 engines, then, the boats grew to 145 by 28 feet (44 by 8.5 metres) with four Cummins KTA38 engines delivering 5,600 hp (4,175 kW) total and a 30-knot speed. In 2008 they delivered the 180- by 30-foot (54- by 9.1-metre), red-hulled fast supply vessel Miss Lauren, powered by four Cummins KTA50 mains each delivering 1,800 hp (1,342 kW).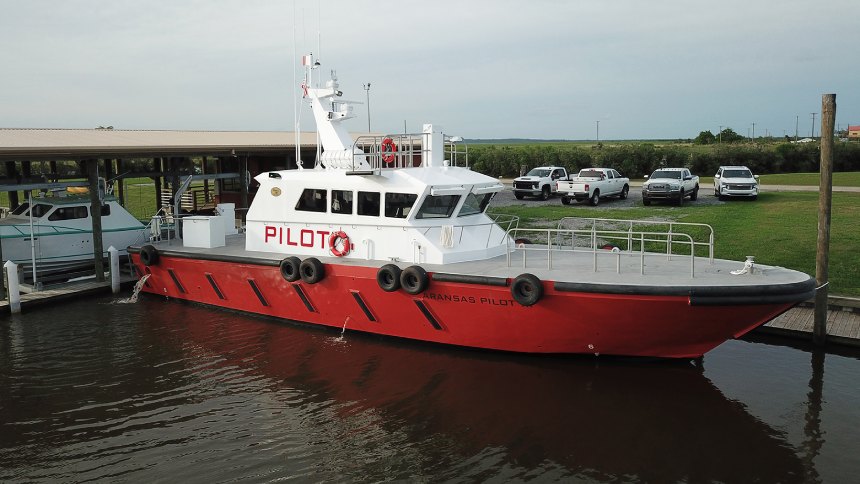 Photo: Breaux's Bay Craft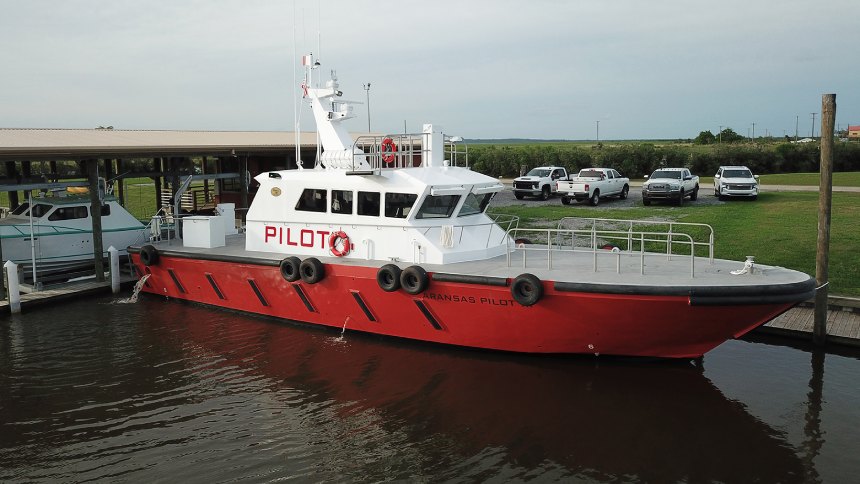 Photo: Breaux's Bay Craft
Even then, there were uncertainties on the horizon. While some demand continued for new and repair work, the company began to pivot. They built passenger vessels, yachts, and patrol boats, each designed to the needs and demands of the individual customer and launched into Bayou Teche near Loreauville Louisiana.
With over 1,700 boats advertising the name over the years, there have been some significant one-off vessels designed and built by the firm. Builders often note that ship's pilot organisations can be the most particular customers due to their own massive experience in the maritime world. Breaux's Bay Craft recently gained international attention with the largest, 90-foot (27-metre), all-aluminium pilot boat built in the US for the Sabine Pilots of Texas. After one year in operation, it currently has over 70,000 nautical miles under the keel.
In June 2022, they sea trialed and delivered a 70- by 19.5-foot (21.3- by 5.9-metre) pilot vessel to Aracor of Port Aransas, Texas. Designed in-house in consultation with the pilots, the vessel features a new-generation, inverted deep-V bottom.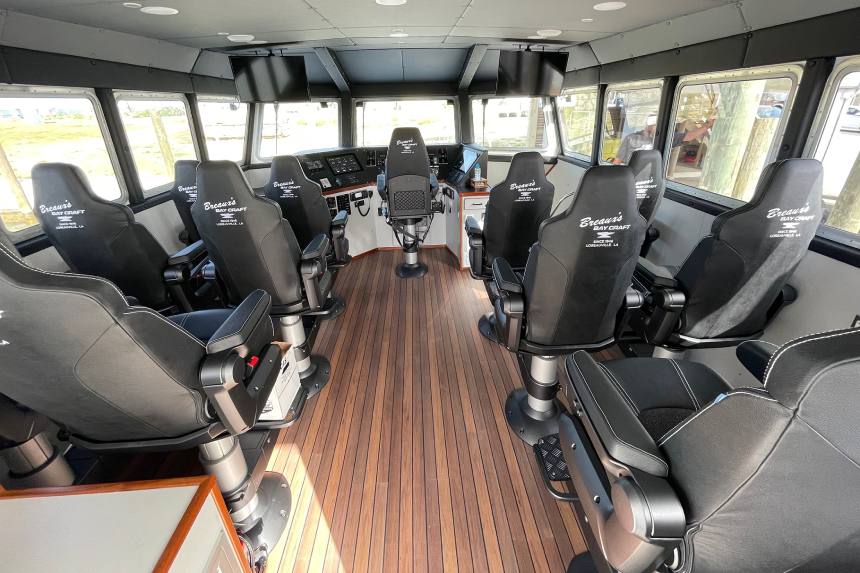 Photo: Breaux's Bay Craft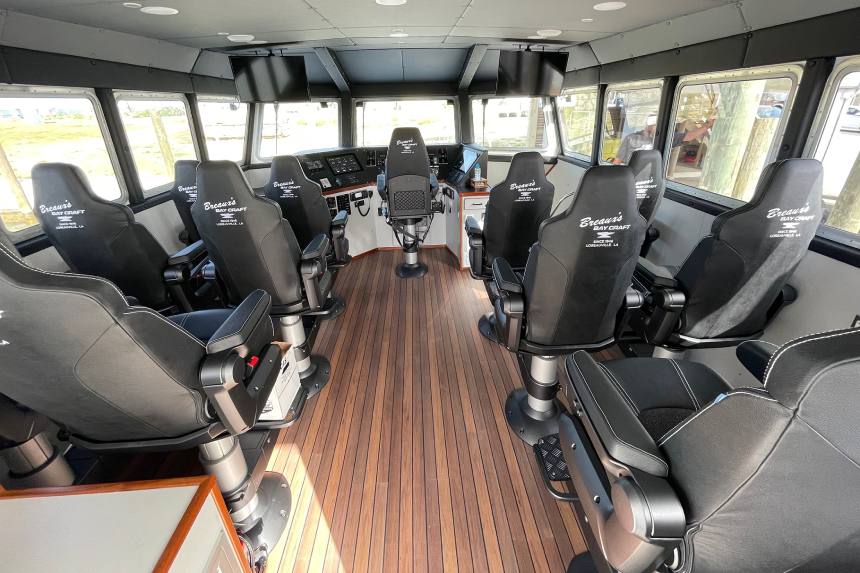 Photo: Breaux's Bay Craft
Pilot boats are all-weather boats, designed for seakeeping and speed. The new boat, Aransas Pilot III, is all of that. The hull design gives her excellent handling in heavy seas, and her propulsion package assures plenty of speed. A pair of Cummins QSK 38M1 LTAC engines each delivering 1,400 hp (1,043 kW) at 1,900 rpm are coupled to Twin Disc MGX 6620A, 2.09:1 gears. These turn Aqua Tech shafts and NiBral 39.5- by 50-inch (1,003mm by 1,270mm) props. This power is selected to give the 70-foot (21.3-metre) boat a speed of 27 to 30 knots.
Auxiliary power is provided by a pair of 36kW Northern Lights single phase generators with sound enclosures. Tankages on the Aransas III include fuel with 2,500 gallons (9,463 litres), water with 150 gallons (567 litres), and lube oil with 110 gallons (416 litres).
Photo: Breaux's Bay Craft
Photo: Breaux's Bay Craft
. . .

More text & photos:
The Pilot Boat was build by: