Text and picture by Transnet
Smooth Sailing To Open Pilot's Licence
Congrats to the Port of Cape Town's Ellen Moletsane on earning her Open Licence as a marine pilot.
Born and raked far from the ocean in Pretoria, Ellen had limited exposure to the maritime industry in her youth.
But a Transnet bursary advert calling for black female applicants piqued her interest and changed her course.
She studied at the then Cape Technikon and completed sea time training with Safmarine. She then trained and worked as a tug master for five years, before taking on the piloting programme which involved 12 months of classroom theory and on-the-job training. Ellen obtained her 15000 GRT license and then went on to acquire her Open Licence.
As a female in the industry, she has had her fair share of trials. "It is very challenging to be the only woman on a ship full of men every day, but you find yourself and the person you can be through difficult experiences:' she said. "I run my own race. I don't have to be fast: I just have to keep going:'
Her advice to youngsters is: "find your passion, set goals and commit to them'.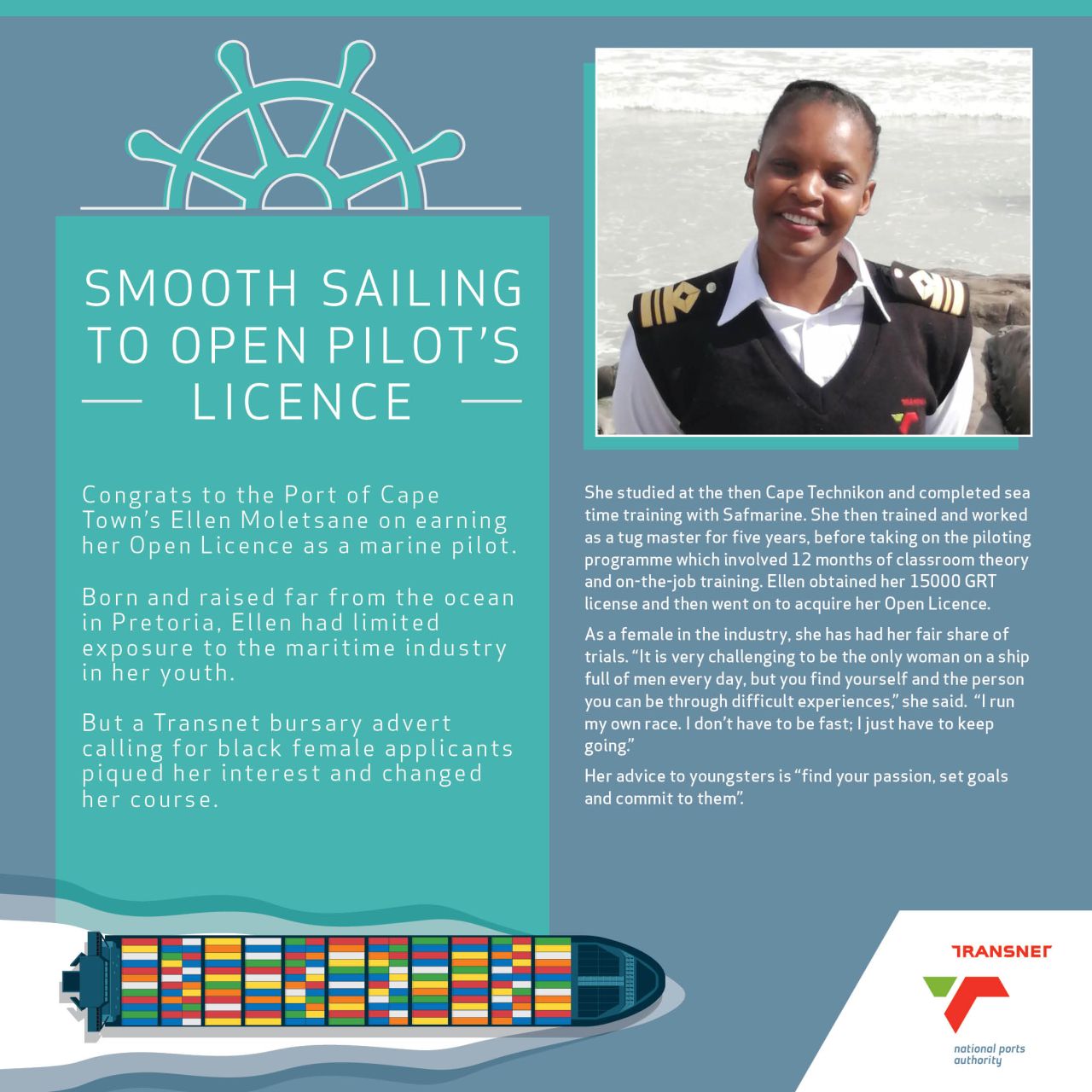 Original post by Transnet on LinkedIn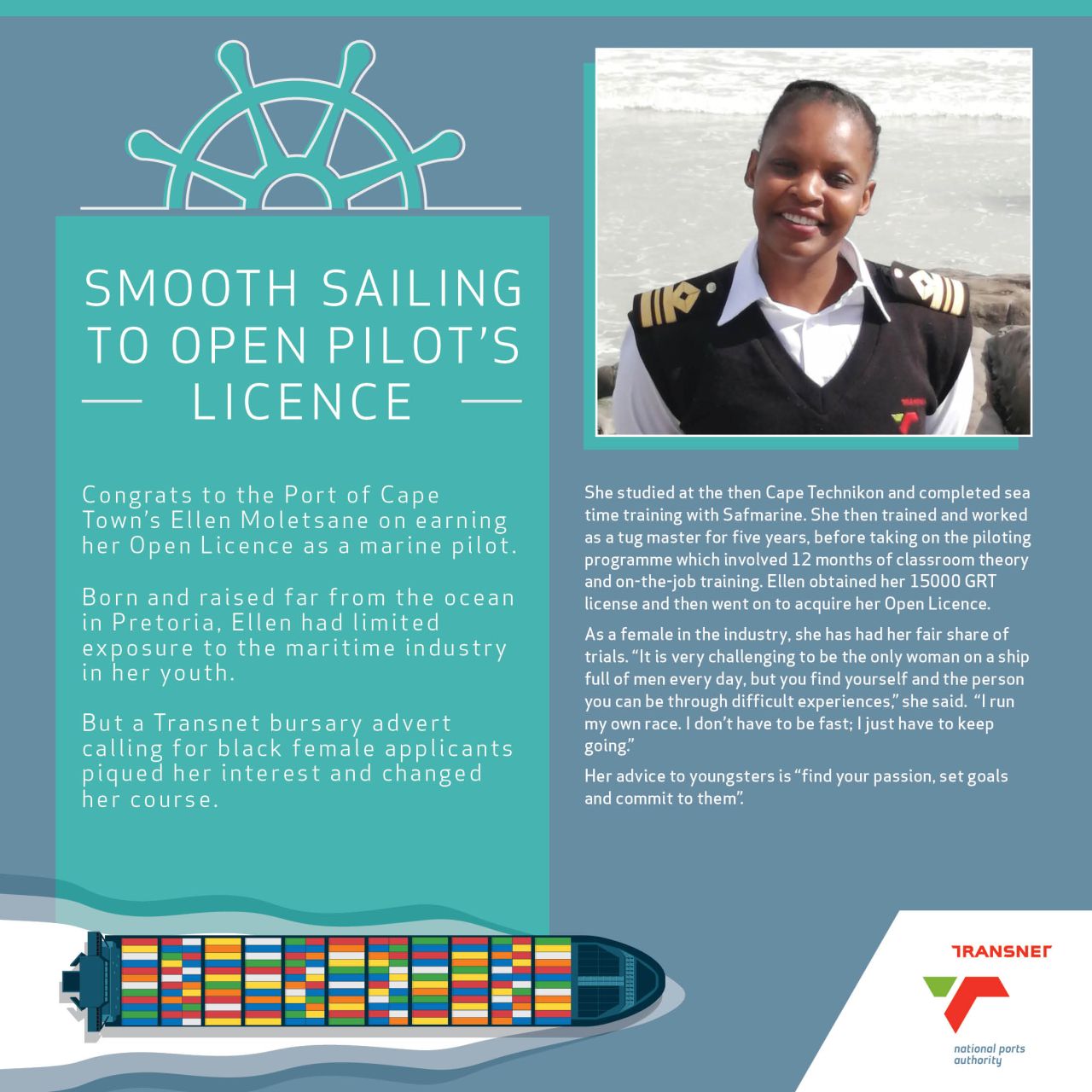 Original post by Transnet on LinkedIn