Screenshot from MAERSK "Safety Alert 01/2021"

Good news for pilot safety: As one of the leading shipping companies, MAERSK is now targeting the notorious "trapdoor arrangements". A corresponding notification to all the company's ships concerned was made public in the last few days.

Maersk has sent their "Safety Alert 01/2021" to all their vessels and charters concerning embarkation platforms ('trapdoors').

Among other things, it states: "Recently, pilots have refused to board our own and time-chartered vessels due to unsafe rigging of the Combination Ladder - Trapdoor arrangements.
The vessels have to delay significant or omitted ports until onboard arrangements meet current IMO requirements."
"Today, more than 45 noncompliance pilot transfer arrangements are in progress of modification into the Maersk network."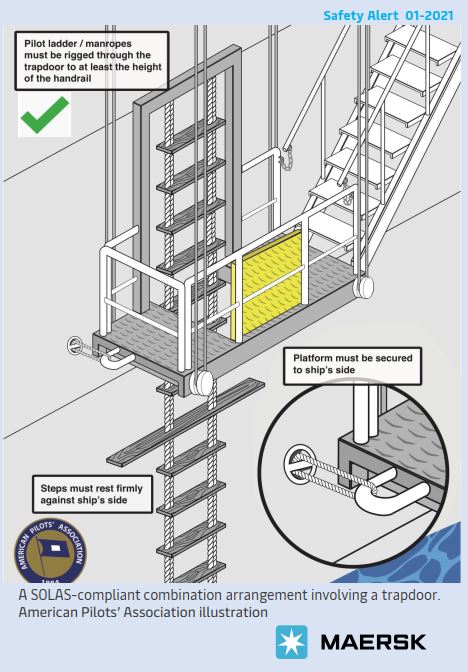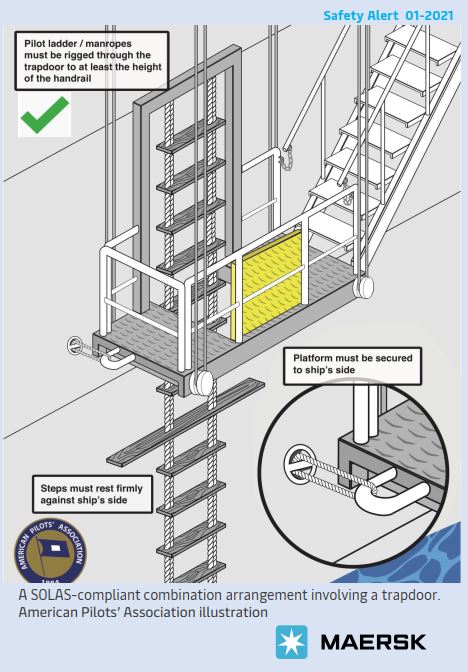 MAERSK writes:
"All vessels with a trapdoor arrangement are urged requested to revert with arrangement status. Vessels with noncompliance arrangements to come forward also with their Sort and long-term actions in order to bring their arrangements into compliance with the current IMO standards."
In recent months, there have been several boarding accidents, including fatal ones, in which non-complaint "trapdoors" have repeatedly played a role. For example, the death of the Sandy Hook pilot Capt. Dennis Sherwood in December 2019.
The international pilot community has recently repeatedly pointed out the dangers of non-compliant ladders, especially the so-called "trapdoors". Due to public pressure from pilots, organisations, media and groups such as the very competent #dangerousladders group on Facebook, there is now a rethinking of the trapdoor arrangements by shipping companies.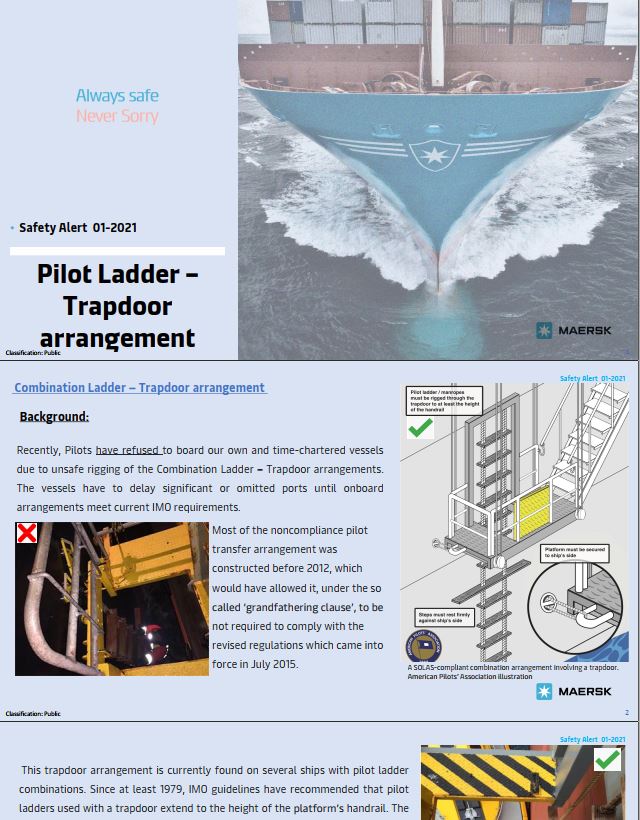 Klick on image to download PDF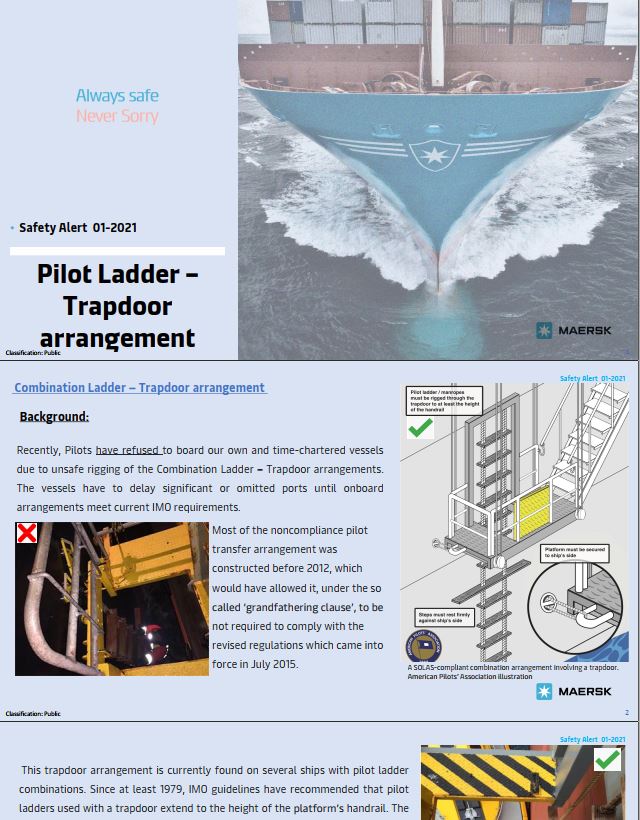 Klick on image to download PDF