P&O Maritime Logistics, the port and marine services subsidiary of UAE-based global port operator DP World, has taken delivery of a new all-FRP pilot boat for operation in the waters of Dubai.
Measuring 17.1 by 5.24 metres and capable of transporting six pilots in addition to its crew of two, Al-Dairah was built by Hart Marine of Australia to a Pantocarene design in order to fulfil some unique specifications set forth by the customer.
"DP World was looking to procure a vessel that could cover various requirements," Hart Marine told Marine-Pilots.com. "It needed to be able to achieve 6,000 hours of operation a year. It also needed to be a high-speed and fuel-efficient vessel that could safely deliver pilots to ships that operate out of the ports of Jebel Ali and Rashid in Dubai, and to do so in a timely manner to reduce fatigue."
Fortunately for Hart Marine, not even the Covid-19 pandemic was able to prevent it from delivering a vessel suited to the specific needs of DP World's activities in Dubai.
"Through extensive virtual meetings with the customer, we were able to customise a vessel that boasted an optimised hull shape and driveline configuration, the ability to operate in harsh environments, and two 500kW engines that ensure a speed of 26 knots."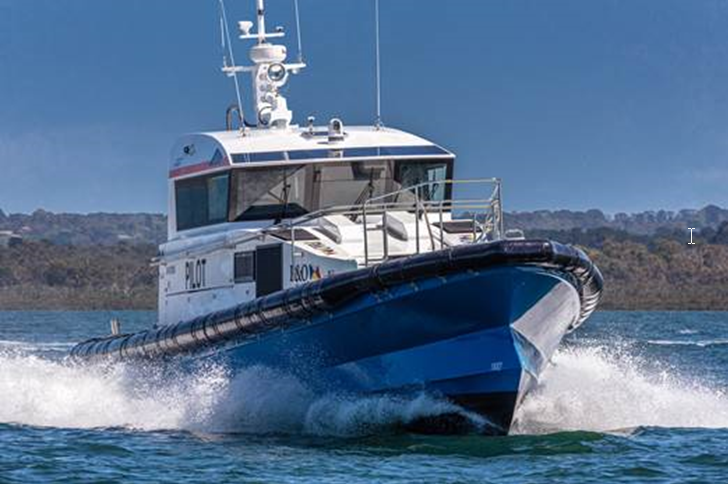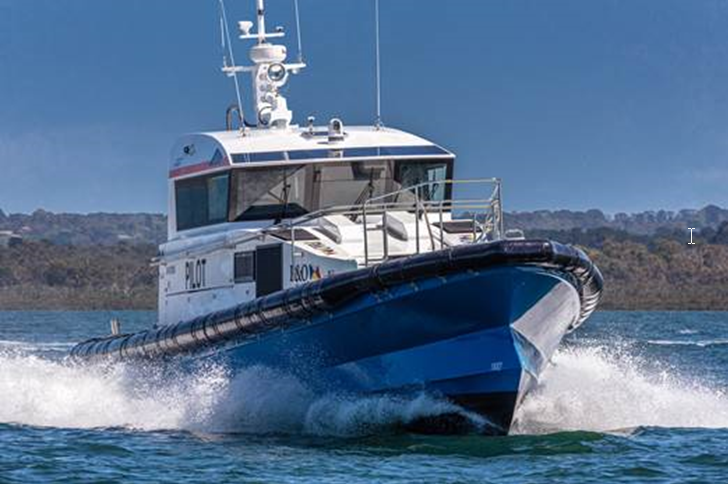 The vessel's twin Caterpillar C18 engines are connected to a pair of VEEM fixed-screw propellers with variable pitch interceptors and pitched interceptor strips. Completing this propulsion arrangement are two ZF 510-1A heavy-duty marine gearboxes with case-hardened precision ground gear sets, which Hart Marine has claimed will help satisfy DP World's requirement of 6,000 hours of operation in a year.
The builders also fitted the boat with larger fuel tanks to increase range and to reduce operational downtime. This required careful planning in configurations to ensure that the larger tanks can be fitted without making drastic changes to the hull dimensions.
To take on the harsh desert environment in its area of operations, Al-Dairah was fitted with specialised equipment such as sand filters, upgraded cooling systems for the engines, additional air-conditioning systems, and redundancy on the existing air-conditioning system possessed by the vessel in its baseline configuration. The wheelhouse also benefits from an additional 30kW of extra cooling and ventilation has also been increased in the engine room.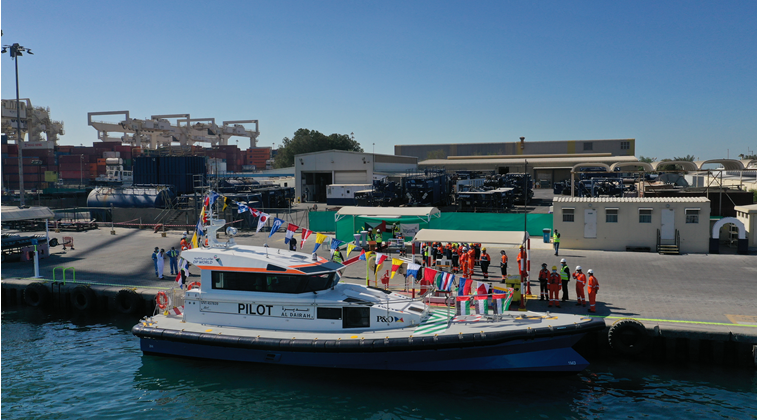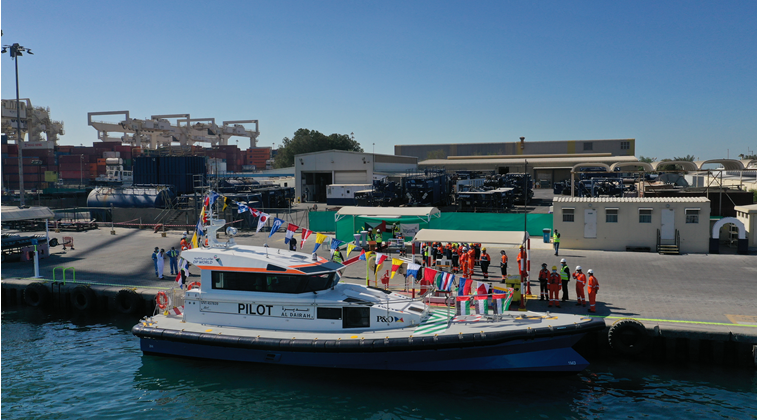 "We were able to save a great deal of time during the design stage as all the necessary airflow calculations for optimal combustion and operating temperature are completed by the ventilation supplier who specialises in these systems. The solution is thus fully customised to meet the specific design and aesthetic criteria of the vessel."
Thanks to this process, the ventilation supplier and Hart Marine were able to reduce construction costs, improve manufacturing efficiencies, and shorten production schedules as essential systems arrive at the factory along with everything needed for an installation that does not require specialist skills.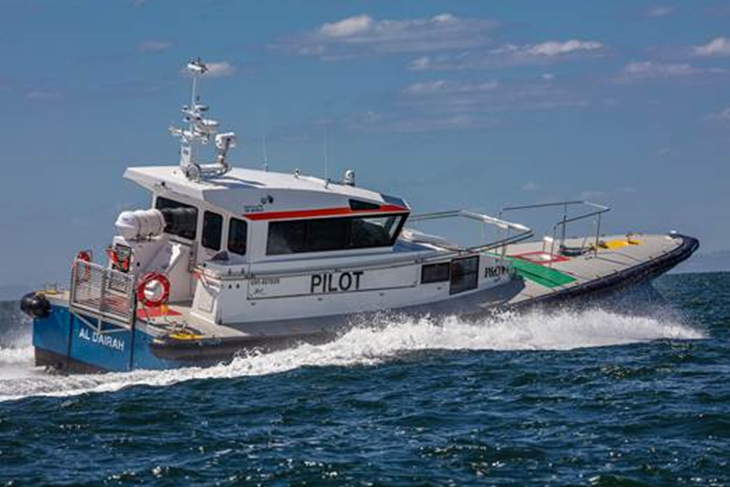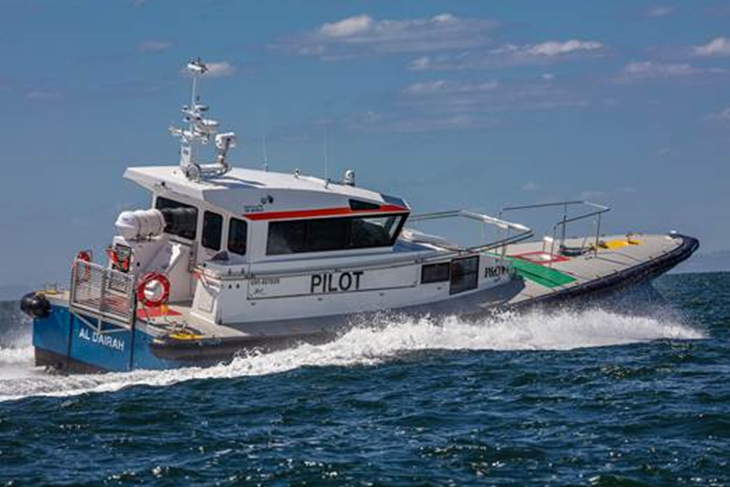 Al-Dairah is fitted with a comprehensive electronics suite that includes Raymarine radar and multi-function displays, Sailor VHF radios, AIS, and GPS, a FLIR Systems camera, and a Sanshin search light. Power for all onboard systems is supplied by a pair of Caterpillar C2.2 generator sets.
The boat's other equipment includes Maxwell Marine anchor winches, a man overboard system, a platform and a continuous rail from Ronstan, and an Ocean 3 tailor-made push-up fender. Hart Marine said the fender increased strength structure in the forepeak to enable manoeuvring of heavy vessels in port. This is due to the use of polyethylene (PE) foam, which provides a high energy absorption and low reaction force, and a polyurethane (PU) coating, which is reinforced with multiple textile layers to increase resistance to both tear and abrasion.
Hart Marine said it gleaned some valuable lessons from the development of this pilot boat.
"We learned extensively on how to build for export," the company told Marine-Pilotscom. "As a result, Al-Dairah is the first of six pilot boats in a planned program of newbuilds for DP World, and this has given us a great opportunity to build for other export markets as well."