Despite the current regulations describing the different types of pilotage transfers, there are still many non-compliant pilotage transfers today.
China has already submitted proposals to the IMO regarding changes to SOLAS, Chapter 23, and IMO A.1045(27) in early 2021.
At both MSC104 and MSC105 (which ended last week) there was no time to address this important issue. At MSC105, the intention was expressed to discuss this issue at the upcoming MSC106.
The attached PDF shows the proposal submitted by China to improve safety when transferring via pilot ladders.
The paper also discusses the so-called trapdoor arragements.
On LinkedIn these days, the internationally respected safety expert on pilot ladders,
Capt. Arie Palmers
assessed the submitted proposals as follows:
"Indeed it is better to take enough time to discuss this important and urgent matter. Not just the footnotes in SOLAS chV reg.23 and IMO A.1045(27) need to be amended; there is a lot more to change as you might know. Indeed a very good paper forwarded by China last year."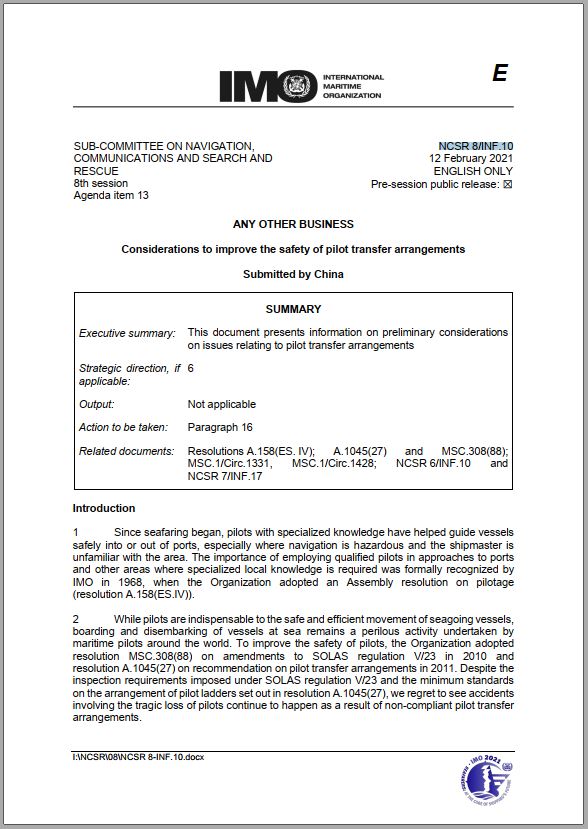 Click to download PDF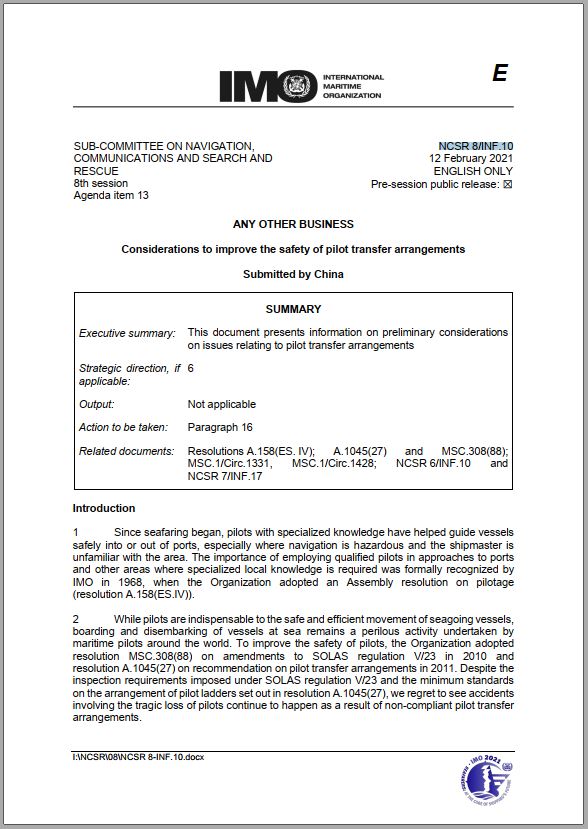 Click to download PDF