picture by WSA NOK
The Federal Bureau of Maritime Casualty Investigation (BSU) hereby announces the publication of the Investigation Report No. 285/20 on 26 October 2022.
The report deals with the contact of the multipurpose ship ELSE with a closed lockgate of the Kiel-Holtenau lock which occurred on 29 August 2020.
In addition to clarifying the sailing behaviour of the ELSE, the BSU dealt elaborately with legal and factual issues of the organisation of traffic control and pilotage on the Kiel Bay, particularly in the approach to the lock facility Kiel-Holtenau during the investigation of the accident.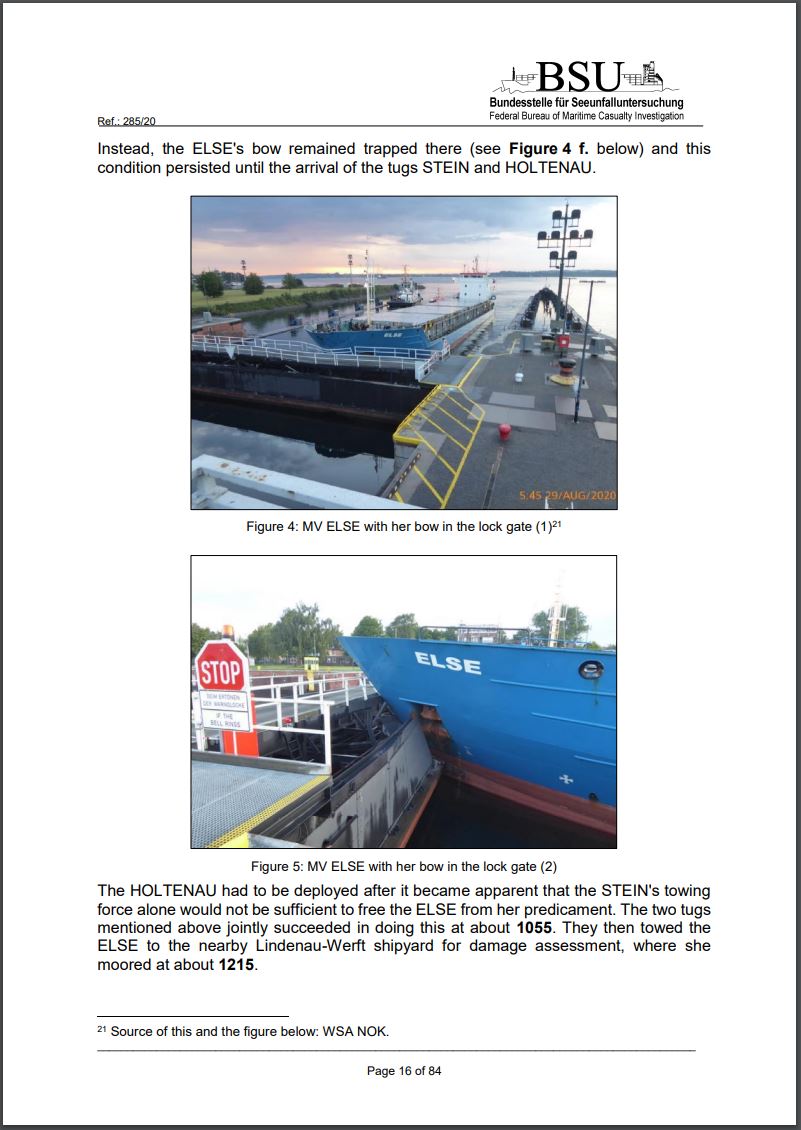 Download full report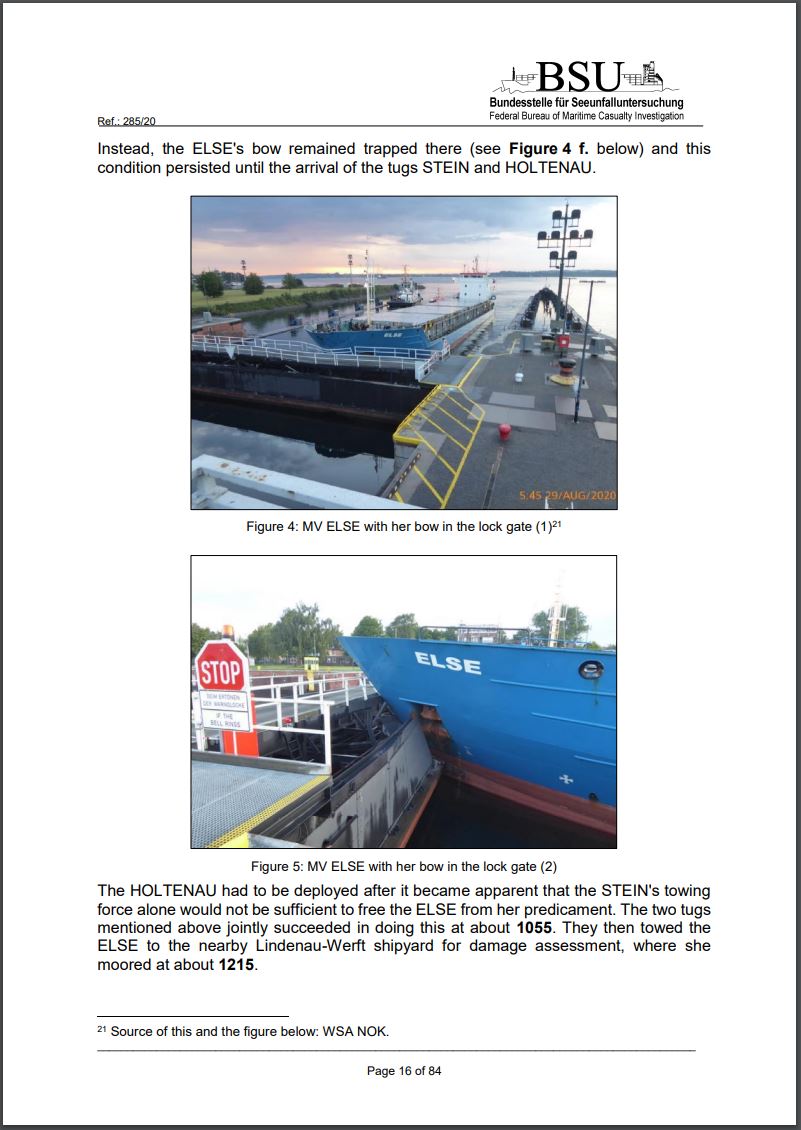 Download full report