photo above and full text by WSA Kiel-Holtenau from 04.09.2020
According to WSA Kiel-Holtenau from today: The northern chamber of the Great Lock has been put back into operation. Both chambers are available to the shipping industry.
On 29.08.2020 at approx. 05:10 hrs the freighter "Else" entered the fjord-side lock gate of the northern chamber of the big lock in Kiel-Holtenau without any brakes.
The divers' examinations showed that the air tanks of the gate were not damaged.
The damaged gate is removed, replaced by a spare gate and swum out to the repair site. There the damage will be further examined.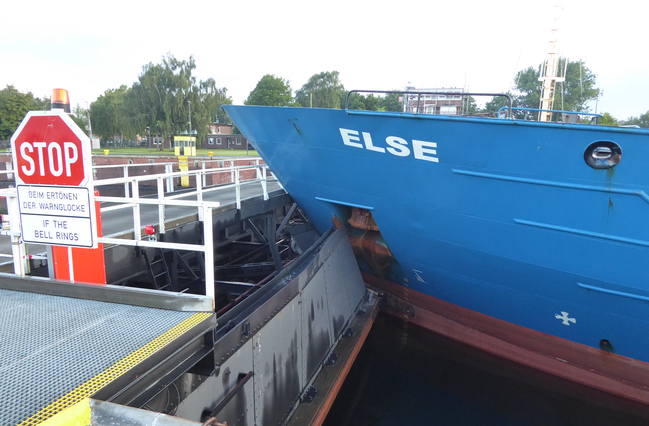 photo by WSA Kiel-Holtenau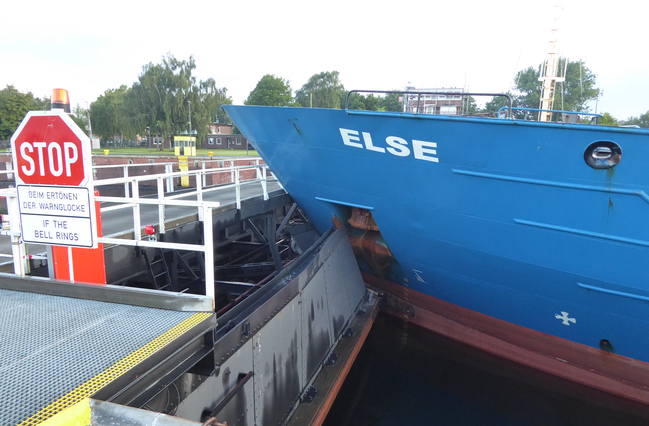 photo by WSA Kiel-Holtenau
Massive damage - photo by René Hartung
Massive damage - photo by René Hartung