New Jobs for our great membership community!
We frequently search the internet for our members and find job offers for pilots or Harbour Masters.
In order to use the service for our members here, a free registration and login to Marine-Pilots.com is required.
If you don't have already a Login/account for Marine-Pilots.com you can register free of charge here: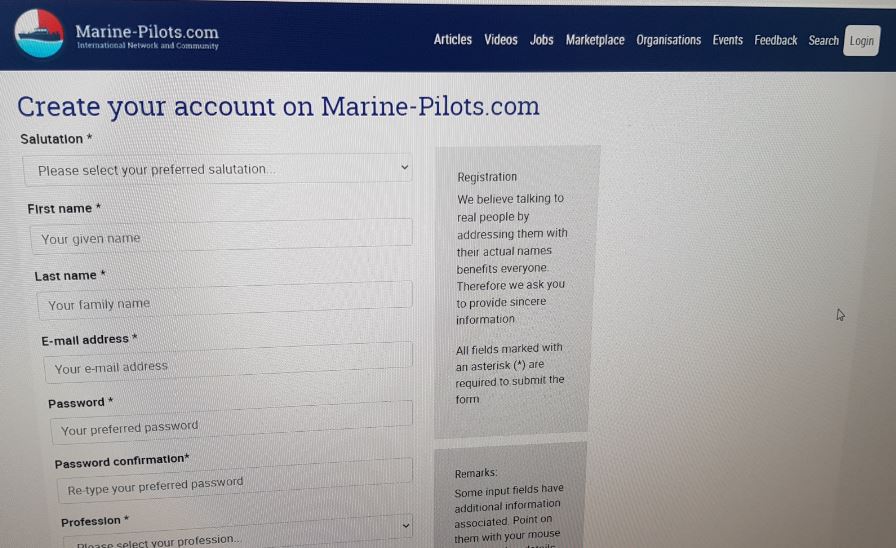 Page to register (Klick on image to jump on it)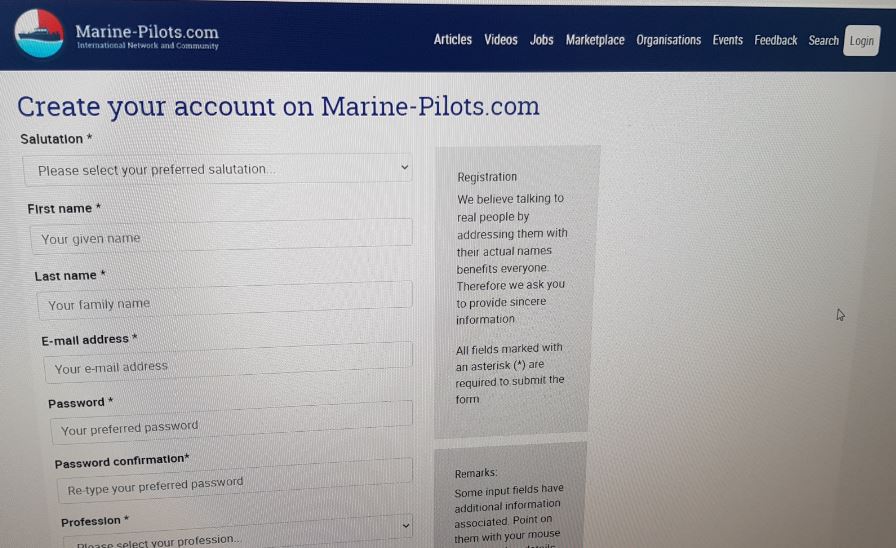 Page to register (Klick on image to jump on it)
Important note
Marine-Pilots.com is only the intermediary of job offers. We will not hire you!
Please apply for the shown job vacancies explicitly only to the job offerer at the indicated mail or web form. Do not send your application to us. We cannot forward them either.

Our offer to pilot organisations and companies
Through Marine-Pilots.com you will reach more than 25,000 visitors per month, with our "Job" section being one of the most visited sites. You will have the full attention of our large Pilots' Community for your job vacancy!
Send us your offers for new employees free of charge:
We will publish them immediately.