LOC, part of AqualisBraemar LOC Group, is pleased to announce it is launching a new digital solution to enhance safety of marine operations within ports and harbours. The service will be based on the development of a digitised training library for port-based ship pilots, creating a structure for the retention of pilotage experience, and reducing risk of marine operations with 360-degree aerial views for pilot operations using drone technology.
In addition to reducing risk, the benefits provided by the platform include:


Knowledge retention and peer learning – capturing and retaining experienced piloting skills for the benefit of training the next generation of pilots
Improved vision of restricted manoeuvring areas, providing better 'situational awareness'
Demonstrate 'safe port' marine operations and management practice
Enhanced tracking of CBD from junior pilot upwards, maintaining of skills and on-going competence assessments
Secure, simple and maintained data storage
This new solution has been developed in response to an increase in the risk profile of marine operations in ports, with larger ships required to manoeuvre in increasingly relatively small, ports & port basins, and as logistical schedules become tighter.
In developing this solution, LOC combined its digital capabilities with its long-term expertise across marine assurance and risk, and in-house practical experience in port management, pilotage operations and tug handling/operations, to create a fit-for-purpose solution.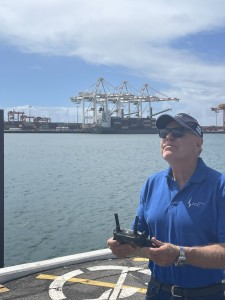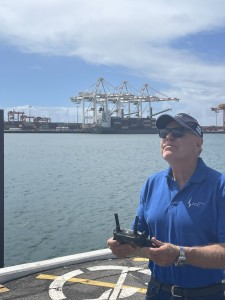 Clive Sheard, Ports & Shipyards Consultant, LOC Australia, commented:
"The development of this service is in response to the industry recognising the increased risk profile of marine operations in ports. As a Group, we are ideally placed to be able to find solutions to these problems.
Our experience positions us to provide independent analysis and design for the capture of video libraries tailored to given ports, and unique port risk profiles; and create platforms which can be endorsed within port safety management systems.
In Australia, drone services, and digital recording of drone deployments, are already being rolled out across several port operators and pilotage services and, as such, the value of having a 'drone' perspective is already recognised."