Pictures by TRENZ.de
Last night, the container ship "Mumbai Maersk" ran aground off the North Sea island of Wangerooge. The average command is now preparing a second salvage attempt.
The first attempt in the early morning to tow the ship into deeper water had to be abandoned because of the draining water. A sounding vessel has been called to the accident site to obtain up-to-date information on the water depth. "As soon as all preparations have been completed and powerful tugs are on site, another salvage attempt will be started when the water levels are optimal," the average command said this morning.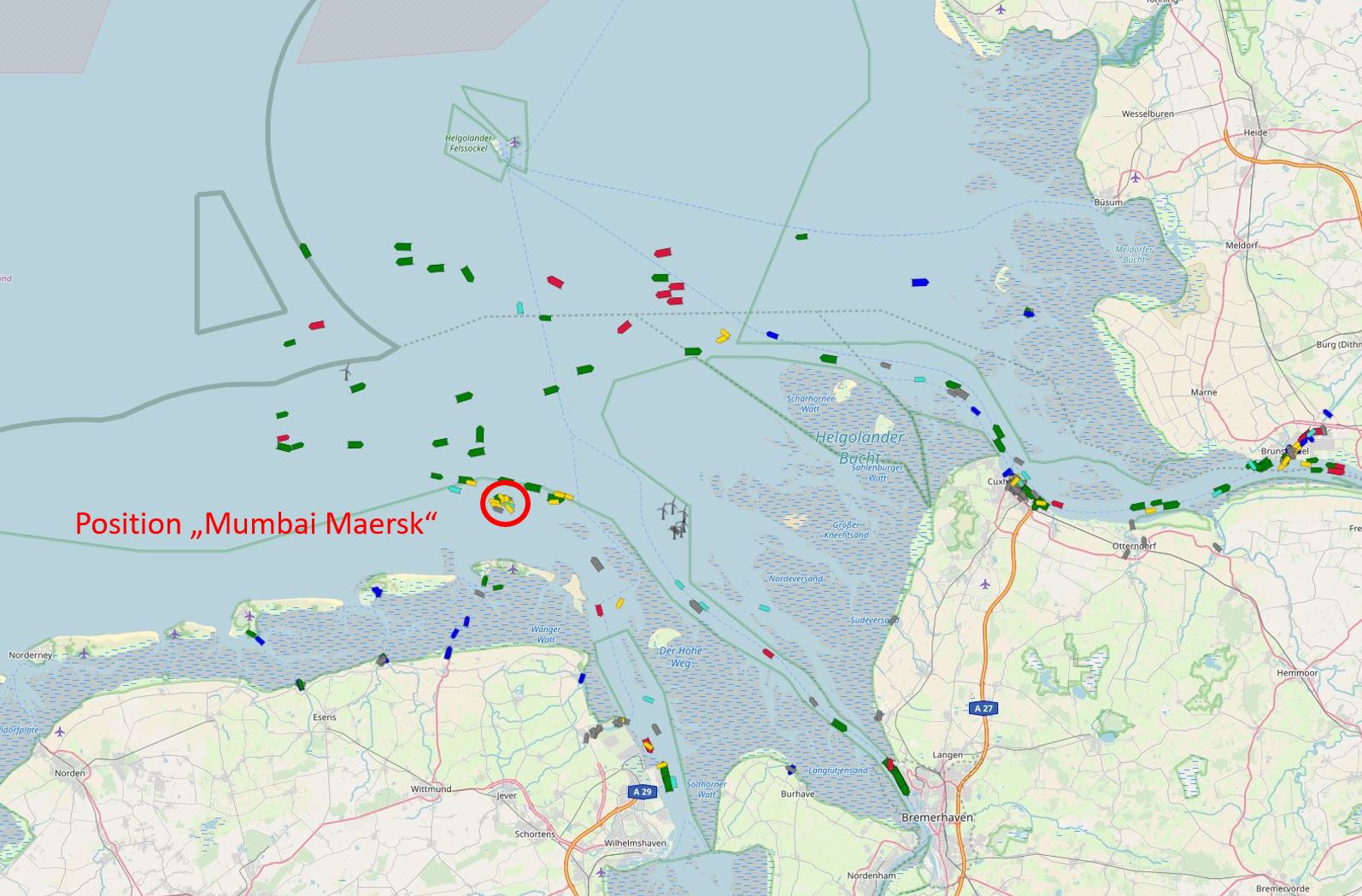 Current position of Mumbai Maersk off Wangerooge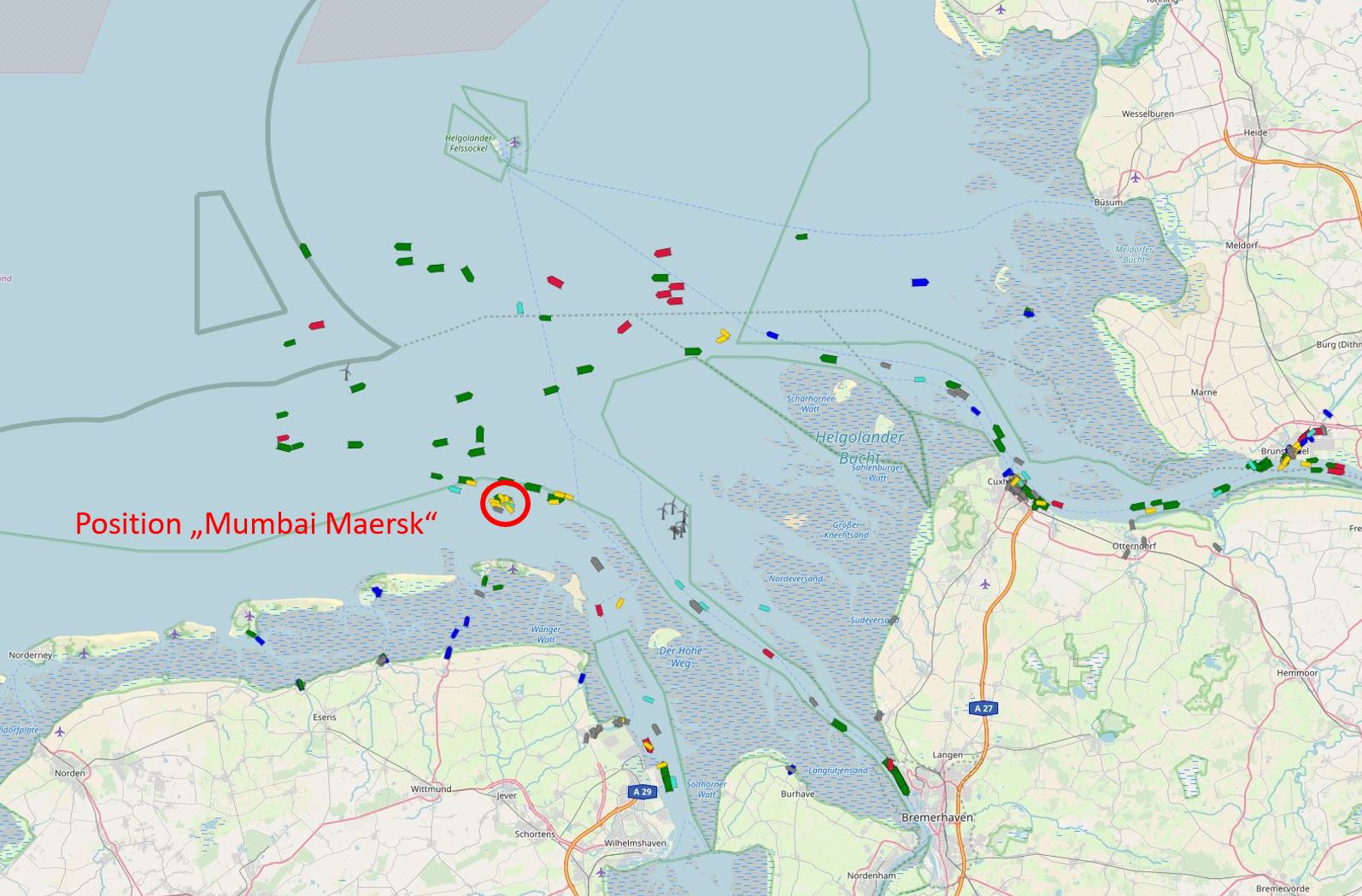 Current position of Mumbai Maersk off Wangerooge
High water is necessary for salvage
"We would like to start now, but we have to wait for the highest water level," said a spokesman for Havariekommando.
1 p.m. is the earliest possible start for the next salvage attempt.
The owner of the 399-metre-long and 59-metre-wide ship has meanwhile signed a contract with a salvage company, according to Havariekommando.
Accident occurs in the entrance to the Weser River
The "Mumbai Maersk", which sails under the Danish flag, was on its way from Rotterdam to Bremerhaven, according to the Havariekommando. As the ship approached the mouth of the Weser, it ran aground shortly after 11 pm on Wednesday evening. It was supposed to arrive in Bremerhaven at 0.45 am. According to the Havariekommando spokesman, no one was injured. A team of specially trained seamen was then brought on board the shipwrecked vessel.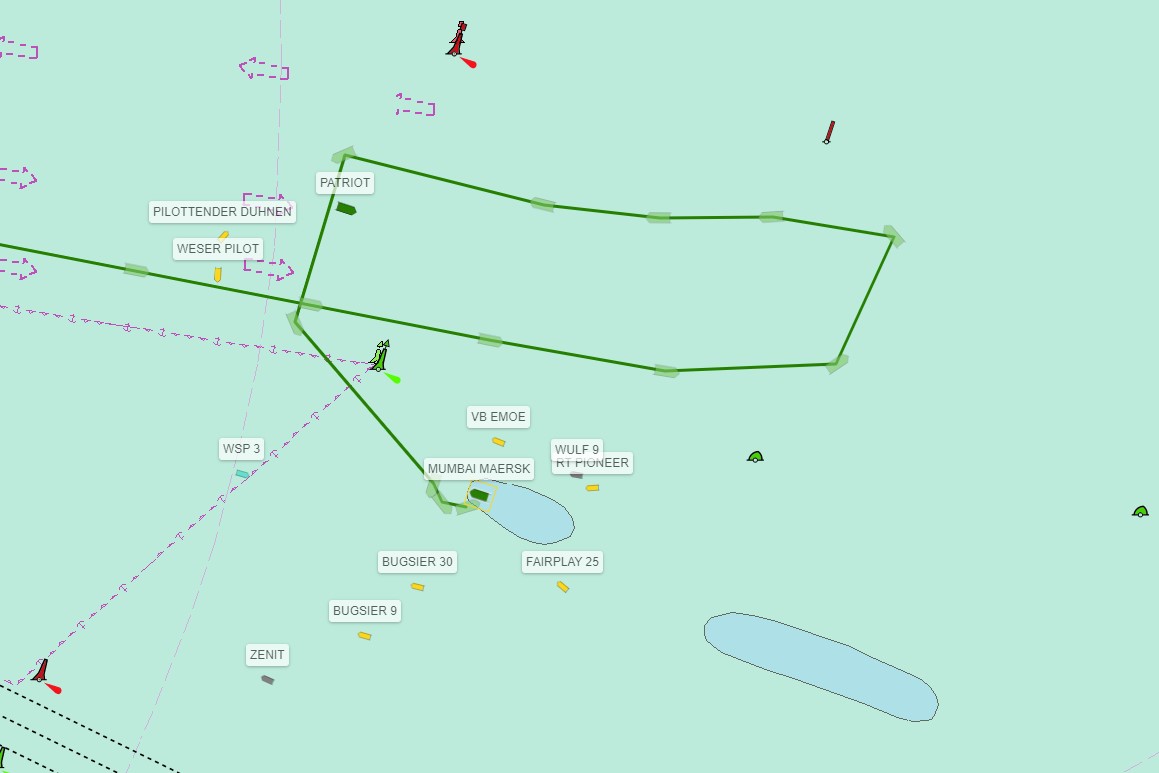 Last course of the Mumbai Maersk before the accident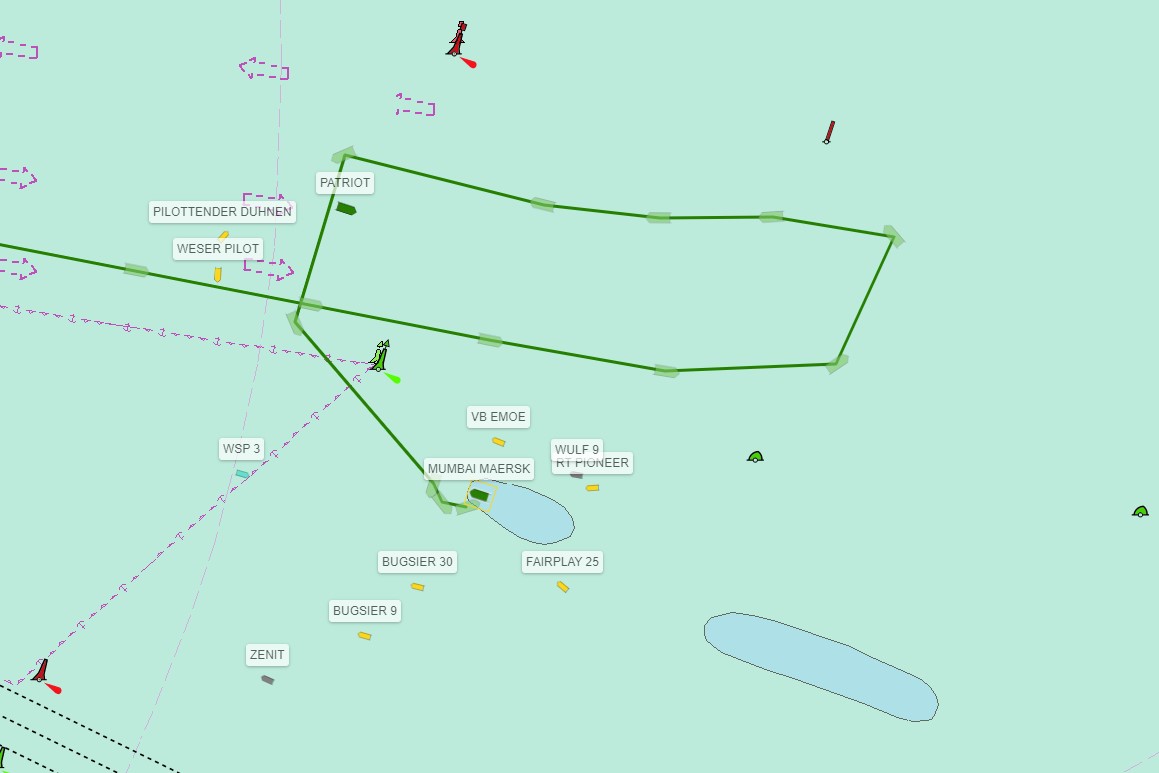 Last course of the Mumbai Maersk before the accident